Our products are made from a material that is environmentally friendly and sustainable — Polywood. It is a material that has existed in Sweden for about 10 years and originally comes from the USA. It is often used in deck chairs and outdoor furniture that was previously produced in wood. The material is very durable and weather-resistant, which means that the furniture can be left outside even during the winter. Thanks to the material's durability, we can offer 20 years warranty on the material.
Environmentally friendly
Sustainable
Easy maintenance
Easy final assembly
Can be stored outdoors
Weather and wind resistant
20 years material warranty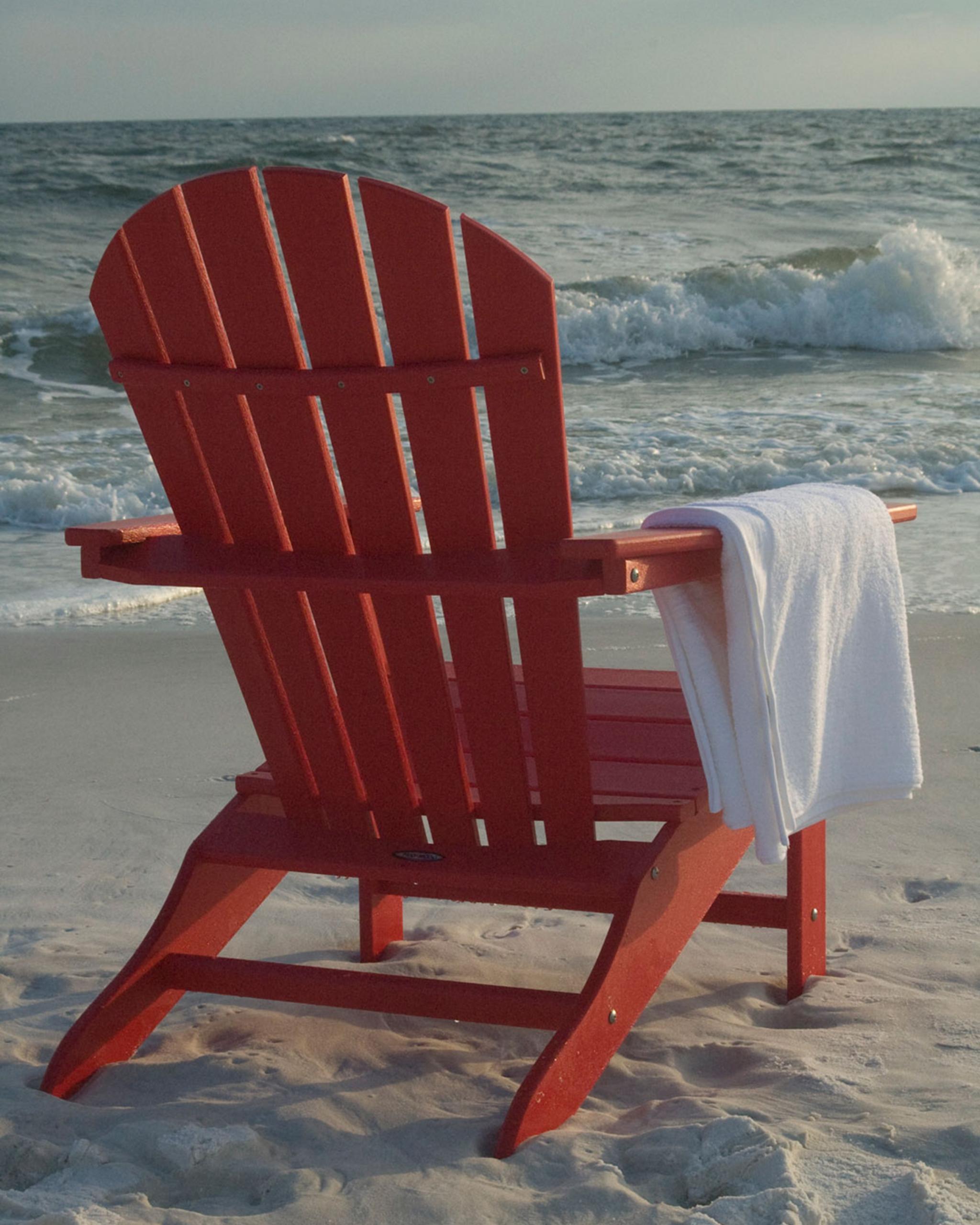 Here you can learn about the background of the material and how the idea to make furniture from it came about. Sit down and click on the video to see how a small thought can do so much for the environment.
Polywood — Environmentally friendly and sustainable
An idea took shape in a garage in northern Indiana in 1990 when the high school friends Doug Rassi and Mark Phillabaum discovered they could press plastic milk cartons into "wood." The wood could then be used to make outdoor furniture, which had very good properties.
The raw material consists of high-density polyethene: HDPE plastic. The plastic is mainly extracted from plastic waste from the food industry in the USA and then primarily from milk bottles. After cleaning, dyeing, and UV protection treatment, it is pressed into solid, wood-like planks. The material is called Polywood.
Unique advantages of the products
The outdoor furniture can be left outside all year round and does not demand any winter storage.
Very limited maintenance, only water and surface cleaning.
UV resistant
No surface layer that cracks and will absorb moisture that causes decay.
The products are very sustainable.
Classic design.
Only stainless screws and fittings are being used.
The products are available in many colours.






Are you looking for stylish and environmentally friendly outdoor furniture?